No place like New York for… Everything.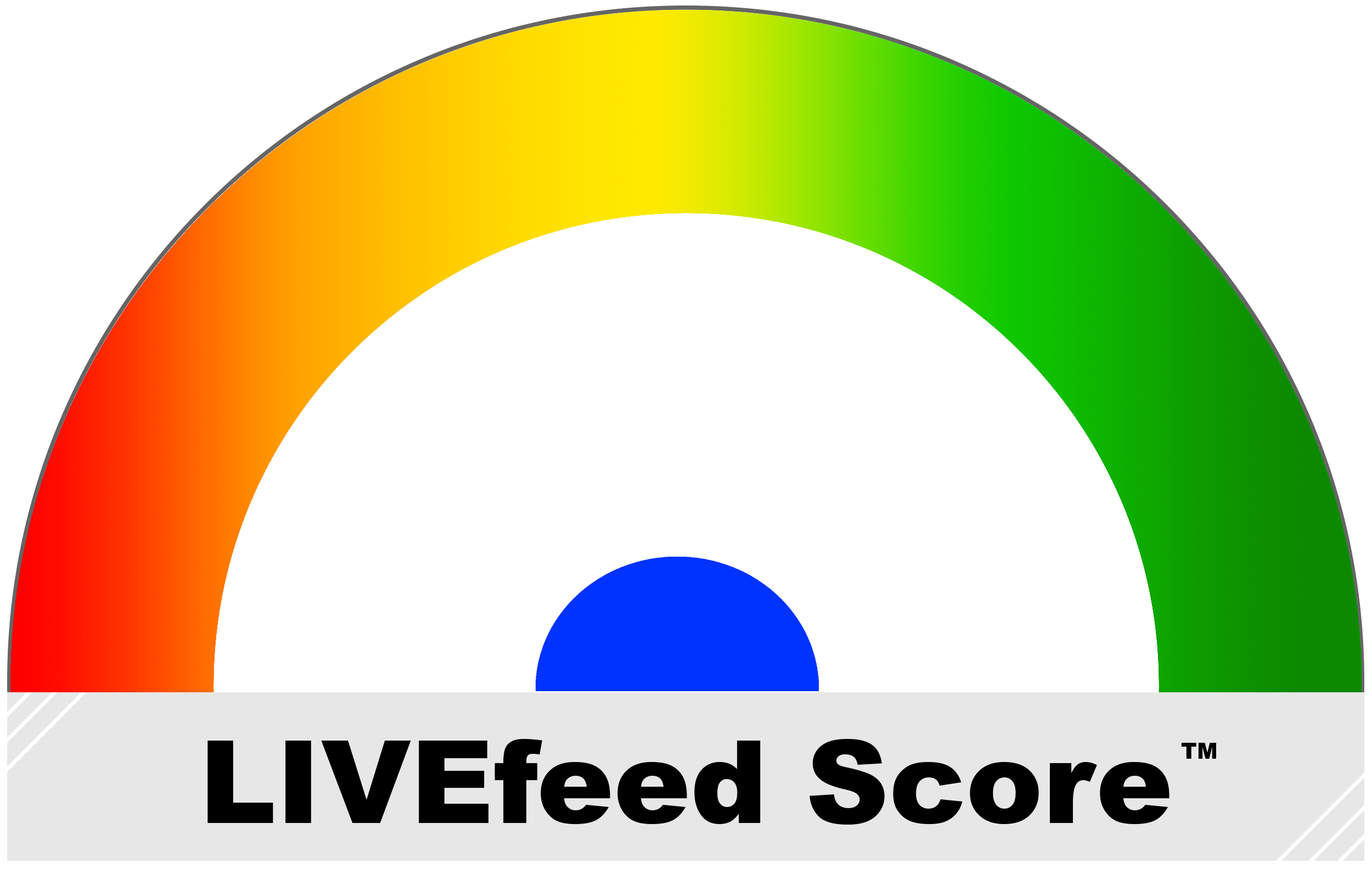 One of the most popular tourist destinations on the planet, a trip to New York – whether for the first or four-hundredth time – is always worth considering. After spending some time in "The Big Apple," here are some of our favorite finds.
The vibe is all about hustle-and-bustle, high-energy, and you can feel the rush of the residents bouncing around Manhattan in the middle of the day. But that rush settles down at night where thousands of different restaurants and bars give everyone a chance to slow down and savor the city.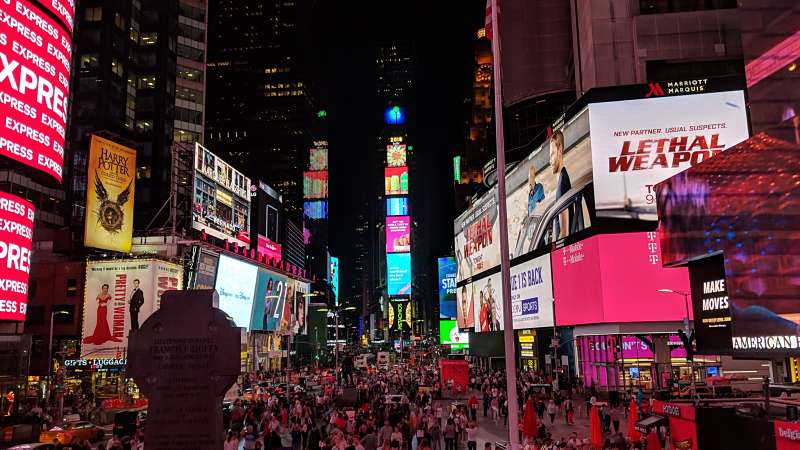 With a myriad of different hotel options, why not try something new?  Centrally located in the heart of Manhattan, Yotel New York offers everyone to experience a "living in the future," and you certainly get an immense futuristic vibe as soon as you enter the space. Instead of a standard check-in/reception desk on the first floor, you are met by a gigantic robot sorting out the baggage, as well as a line of self-service kiosks that welcome you to check-in. Worry not, human interaction is still present. Go upstairs to the second floor and witness a large spacious lobby with a reception desk, open cafe/work area, and a rooftop terrace to indulge and absorb the unique vibe of New York City. Don't forget to enjoy the skyline, too!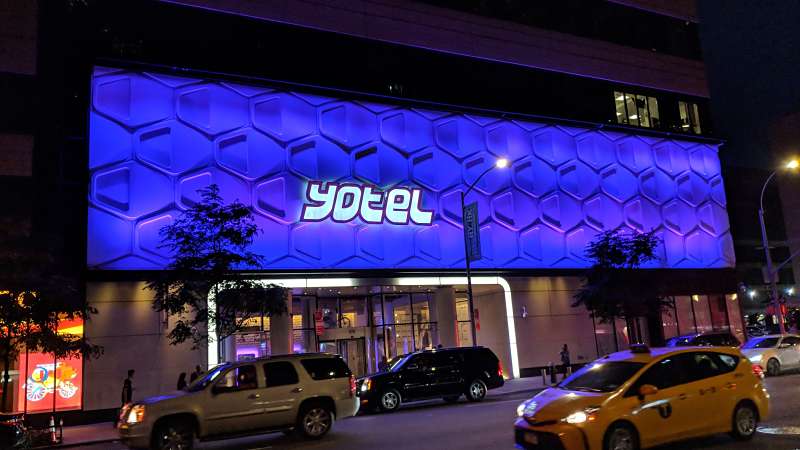 The rooms are super modern and efficient, ranging from a single occupancy pod through several bunk configurations on up to king suites, offering a technology-driven guest experience that includes a multitude of amenities you can't experience in any other hotels, from signature adjustable SmartBed™ to rejuvenating rain showers and relaxing mood lights that you can change up to your preference! Throughout the rooms, there are multiple charging ports for all of your devices, and smart TV that can easily be connected right to your phone. Yotel New York is a unique, innovative concept that you definitely must experience while in NYC.
The only downside that we got to experience is longer wait times when you're trying to reach someone at the reception desk over the phone – not sure if it was a particularly busy day (the hotel was indeed sold out), but we definitely recommend you to make all arrangements in advance – and online – if possible. Nevertheless, Yotel New York is definitely a novel concept, and fun to check out.
Once you're settled in, one of the best ways to see all the iconic sights is to book a bus tour. Big Bus New York has got you covered with five great routes to choose from. Downtown and uptown Manhattan, Brooklyn, Harlem, and NYC at night let you pick what and when you'll see.
Especially if it's your first time in Manhattan, we recommend the full Manhattan tour of 32 stops. You'll see everything from Wall St to the Empire State Building to Times Square – all the way to Carnegie Hall! Additionally to the guide on the bus, there are also pre-recorded audio guides in 10 languages that give you play-by-play on what you're seeing, and a mobile app lets you track the routes in real-time.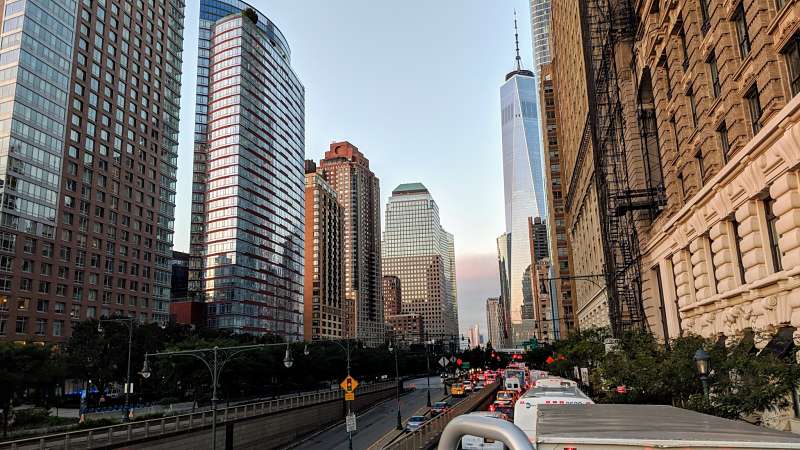 The iconic tourist spots are still worth checking out, and nothing can prepare you for the bright lights of Times Square. Make sure you get there at night, the glow of all the screens is surreal and amazing.
Architecture is almost as much a part of the fabric of New York as fashion, and there's no shortage of beautiful examples of each. The Empire State Building is one of the most beautiful skyscrapers ever built and is even more impressive contrasted by the sleek modern buildings that have gone up since.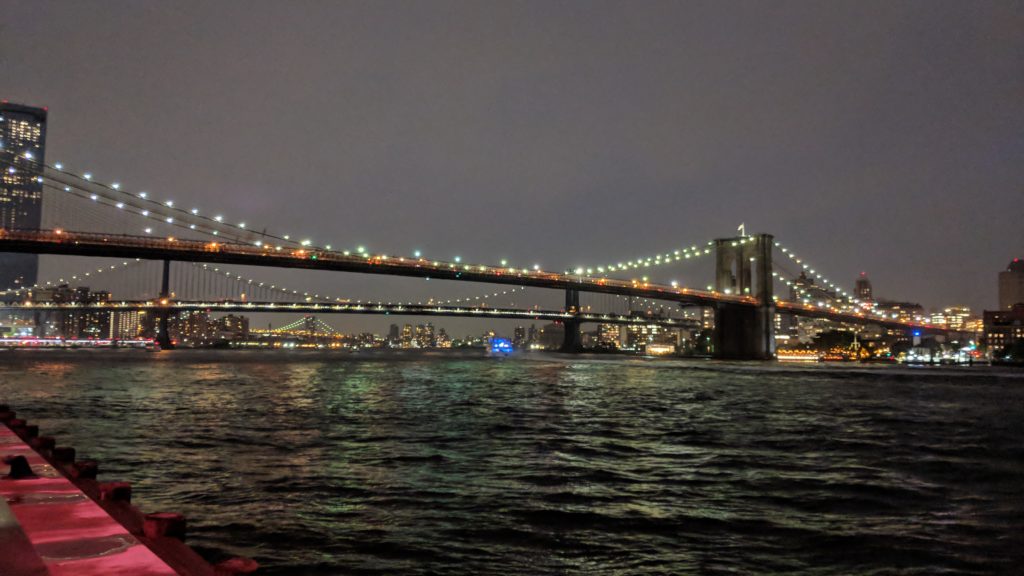 Shopping and fashion are always on visitors' lists when coming to New York City, and there's no shortage of shops to peruse the world's latest designers. Make sure you get a chance to visit the Garment District, ripe with history and long the center of fashion in NYC. Brooklyn has lots to offer too, so why not visit both?
When it's time to get some food, you'll have endless options to choose from. In fact, there are 24k to choose from in Manhattan alone! Brooklyn has exploded in recent years as a foodie destination, and New York is home to the incredible 75 Michelin starred restaurants.
We really enjoyed Aquavit, which also has a prix fixe lunch special for just $43 that benefits the City Harvest foundation. $3 of each meal is donated, and it gives a great sample of Executive Chef Emma Bengtsson's fantastic Nordic cuisine. Having taken over the kitchen in 2014, the Swedish born chef breathed new life into an iconic restaurant and it's worth checking out.
If fine dining isn't your thing, make sure you visit an iconic New York deli for a Reuben and grab a slice of thin-crust New York style pizza by the slice – available on just about every corner! For an iconic late-night experience, find a Joe's Pizza shop, grab a slice on a white paper plate, fold it up and go to town.
From catching a Broadway show to visiting the somber and important 9/11 Memorial, there's simply no way to take in New York in just one visit, so we encourage you to visit it (whether for the first or four-hundredth time) and open yourself to possibilities.
Photos by Vera Sauchanka / LIVEfeed
Post location
New York, NY, USA
About The Author
You might be interested in